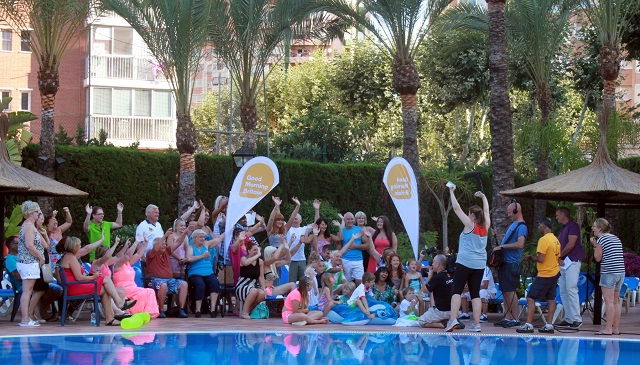 THE weekday ITV programme Lorraine has been in Benidorm.
Part of Lorraine Kelly's lifestyle and entertainment show went out live to the millions who watch each day in the UK.
Some of the Benidorm sequences featured viewer Carly Chadwick who was in Benidorm with her twin sister Hayley, their mother and friends.  Hayley is marrying her fiancé Danny on August 29 and the show's makeover expert Mark Heyes gave tips how to look good and stay cool in their maxi-dresses.
The programme's doctor Hilary Jones was there to advise tourists how to enjoy their holidays in the Mediterranean climate without taking health risks.
Mark Heyes was full of enthusiasm for Benidorm and its beaches, both of which lived up to everything he had been told.  "I walked through the Old Town, swam in Benidorm's marvellous waters and enjoyed the tapas," he said.
The Lorraine team also visited the Playa de Levante's accessible beach, where they interviewed a lifeguard and connected live to the programme's London studios.