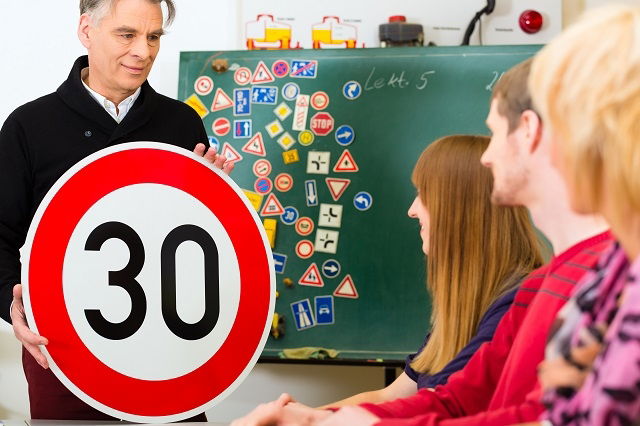 ONLY 2.8 per cent of Spanish drivers would pass the driving theory test if they were to take it now.
20.7 per cent of drivers would get less than 22 questions right.
The highest percentage of correct answers would be related to road safety and the lowest to road rules.
Murcia is the community with the worst scores.
A report released by the CNAE (National Confederation of Driving Schools) shows that only three of every 100 drivers would pass the test which requires only three, or less, mistakes to pass.
1,100 people took part in the survey in which they asked seasoned drivers, with at least 21 years experience, to take the theory test. Directors of the CNAE, Lucila Finkel and Angel Gordo, explained that the survey was divided into three separate areas: road safety, signage and road rules. The highest pass rate was achieved in the road safety section of the test and the lowest in the section of road rules.
Although there was no difference between the knowledge of men and women the survey revealed that separated and divorced people scored higher than married people.