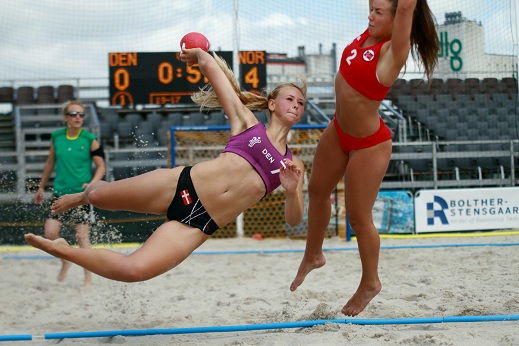 The debate has sparked up in women's handball in Spain. Why does the International Handball Federation force female players to play in revealing uniforms?
The Spanish Handball Federation had a meeting yesterday to pose the question, 'How sexist are the uniform regulations'?
Under international regulations, female players must make sure that their stomachs are exposed and that their bikini bottoms are not longer than 10 centimetres. This is in complete contrast with the male regulations in which players are allowed to wear baggy shorts and a normal shirt. The Spanish federation is obliged to comply with this.
"(It) infringes on principles of equality, it's sexist and it puts the appearance of the players before their technical capabilities," Izaskun Bilbao, of the Basque Nationalist Party stated.
Nonetheless, sanctions are enforceable for those who don't follow the rules and the controversy really kicked off after last weekend's tournament in Cantabria. The Spanish federation received a formal warning after 21 out of the 22 competing teams wore uniforms in an older baggier style.
"This isn't so that female players are more comfortable or play better," the Basque Women's Institute explained to the Spanish edition of the Huffington Post.
"The rule is there so that the girls' bodies lure people to the sport, it has nothing to do with sporting values."
An official complaint has now been  presented by the Basque Handball Association to the European Commission to have the policy changed.