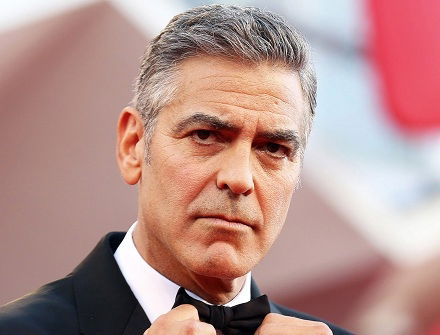 George Clooney has discarded a formal apology from the Daily Mail for printing a story that he labels a "premeditated lie."
The story, that was published on the MailOnline, has since been taken down. Clooney was furious after the story alleged that Lebanese-born journalist and broadcaster Baria Alamuddin,the mother of his finance, Amal Alamuddin, was unhappy with her daughter's decision to marry Clooney.
TheMail quoted an unnamed source which included comments that Clooney's future mother-in-law "could do better." They also stated that the source told them that Baria was unhappy that Amal was marrying outside of their Druze religion and she risked being "cast out of the community."
"One that makes up its facts to the detriment of its readers and to all the publications that blindly reprint them," he said.
The actor stated that, "There is one constant when a person or company is caught doing something wrong. The cover-up is always worse.
"In this case, the Daily Mail has printed an apology for insinuating religious tensions where there are none. In the apology, managing editor Charles Garside claims that the article was 'not a fabrication,' but 'based the story on conversations with senior members of the Lebanese community.'
"The problem is that none of that is true. The original story never cites that source, but instead goes out of its way to insist on four different occasions that 'a family friend' spoke directly to the Mail. A 'family friend' was the source. So either they were lying originally or they're lying now."