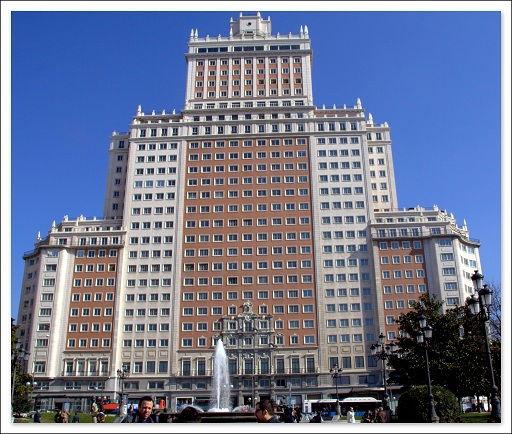 WHAT was once the tallest building in Spain now belongs to the richest man in China.
Edificio España, a white elephant bought by Banco Santander in 2007 for €379 million just as the property crisis hit, was bought by Wang Jianlin. This was common knowledge as long ago as last March, but the purchase has only recently been confirmed.
Wang heads Dalian Wanda and is China's largest property developer although the group also has interests in enterprises ranging from tourism and cinema to retailing.
Wang paid €265 million for the emblematic building with the blessing of Madrid's regional government. 
The bank had commissioned architects Norman Foster and Carlos Lamela to draw up plans for 300 luxury apartments, a hotel and a shopping centre.
Although the new owner has been in touch with Foster and Lamela it is not confirmed whether Wang will go ahead with earlier plans or introduce others.
Whatever he decides, there is likely to be little delay. Rapidity is what sets him apart from rivals, Wang maintains, and his projects rarely take longer than 18 or 24 months.
First he decides on an opening date, Wang told a master class at the China Europe International Business School (CEIBS).  "We have never postponed a project, not even by one day," he remarked.
This rapidity saves money, he added:  "In the 100 or so projects that Wanda has invested in over the past 10 years, costs are always lower than the estimate and net profits always above it."
Wang, needless to say, was referring to projects inside China.  Whether the formula will travel well remains to be seen, insiders said.