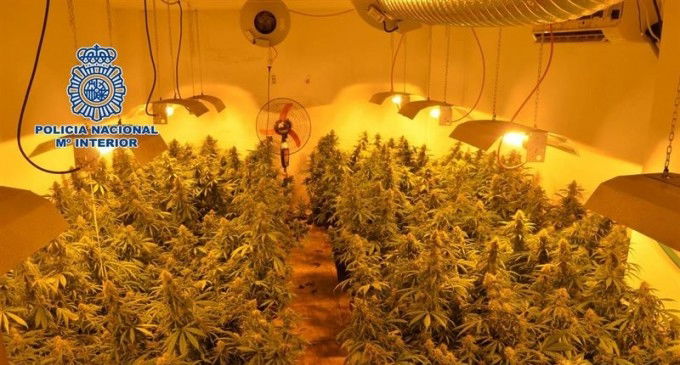 National Police in Malaga have seized 258 marihuana plants from a plantation in an apartment.
It was using electricity and water stolenfrom several of the apartment's neighbours.
The plants werefound in a home in the Capuchinos area of Malaga and the person thought to be responsible for the operation, the caretaker of the building, has been detained and sent to prison on remand under suspicion of committing crimes against public health.
Investigations began when a man, owner of one of the apartments in the block which is in the old town, contacted the police to inform them that he had tried to get into one of his empty flats and could not because the lock had been changed without his permission. Once he gained entrance into the flat he saw that it was being used as an illegal plantation.
Initial police investigations revealed that the caretaker had the keys to all of the flats as he would show them to potential renters. Further investigations showed that the caretaker was the only one to have the keys to the empty flats and to the maintenance rooms where the water and electricity meters were kept.
Police calculate that the approximate value of the plantation, including the special installations for the water and electricity, is between €15,000 and €20,000. The technician who installed all the extra paraphernalia for the plantation has also been arrested.
As well as the 258 marihuana plants, the police also confiscated 20 lamps, 19 special light fittings, transformers, odour filters, a water pump, three electricity boxes with capacity for triphasic ICP connections, extractor fans, five ventilators, an extremely powerful air conditioning unit and various types of documentation.