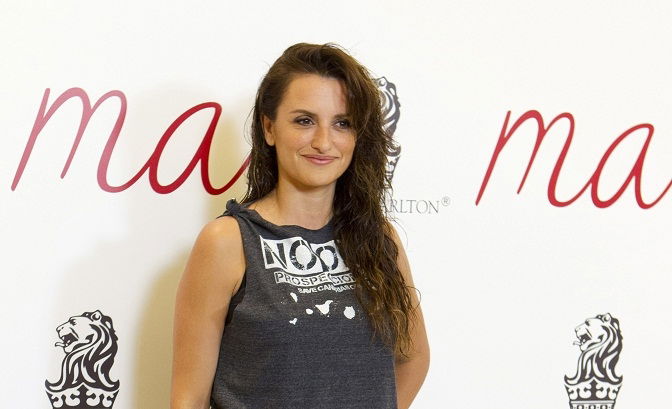 Hollywood star, Penelope Cruz has been shooting on the set of her upcoming Spanish movie, 'Ma Ma.'
The mother of two was wearing a fake baby bump as she plays a heavily pregnant character, Magda, a woman who has had a tragic life to overcome. Cruz said that after she had read the script, she was stunned by the character's complex and beautiful nature.
The film will entirely be shot in Spain. Yesterday, Cruz was on location on a Tenerife beach, shooting in the water while wearing her huge baby bump.
Starring as the location for this major production has been a major coup for the island of Tenerife as it has been trying to promote itself as a movie site.
The film also features Broken Embraces' star Asier Exteandi.
Despite the theme of tragedy, the film also deals with happiness and is lanced with humour.
While the film is being directed by famous Spanish director, Julio Medem, Cruz is also producing the movie.
She explained, "I want to build what could be my future in cinema, not always being in front of the camera.
"I'd also like to direct a feature, maybe 10 years from now. For now, I'm directing commercial and video-clips, I love that."
If you are a fan of Cruz, enjoy her acting while you can, before she steps behind the camera for good.