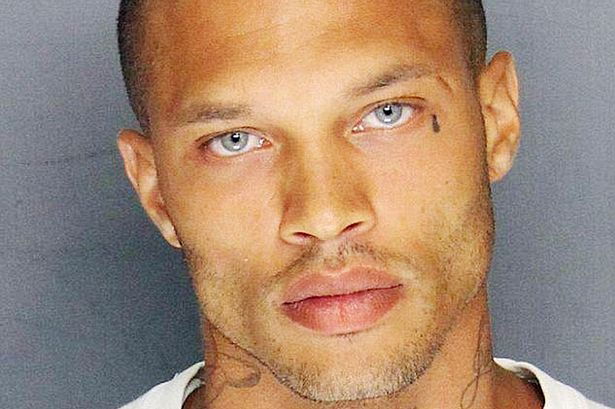 Jeremy Meeks, the ex-convict, created quite a stir when his attractive mug shot went viral last month.
Meeks was arrested on June 18 as part of a gang bust in Stockton, California. However, when his photo was posted on the Stockton police Facebook page, the picture gathered worldwide attention as people questioned why a man with such model like features would have chosen a dark and dangerous path.
That led the way for many media outlets to end up red faced when they were duped and wrongly reported that Meeks have received a $30,000 contract for modelling firm, Blaze Models. Among the embarrassed sources were The Daily Mail, NY Daily News, The Huffington Post and The Washington Post.
This wasn't the first hoax to surround Meek's new fame. An article in Empire News, a satirical web page, published a story that US TV star Oprah Winfrey had posted bail to release Meeks.
The fake story read, "Apparently all the attention Meeks has gotten since being arrested has only helped him, as billionaire actress and media mogul Oprah Winfrey has reportedly agreed to pay Meeks' $900,000 bail, with the intent of giving him a job as a talk show host on her OWN Network."
However, as is often the case with a satirical website, not everyone was in on the joke and some media sources posted the story as real until it was quickly revealed as a gag.
Meeks, 30, has been transferred to the federal court system to face a single charge of possession of a firearm asa felon. If he is found guilty, he could face up to 10 years in prison.