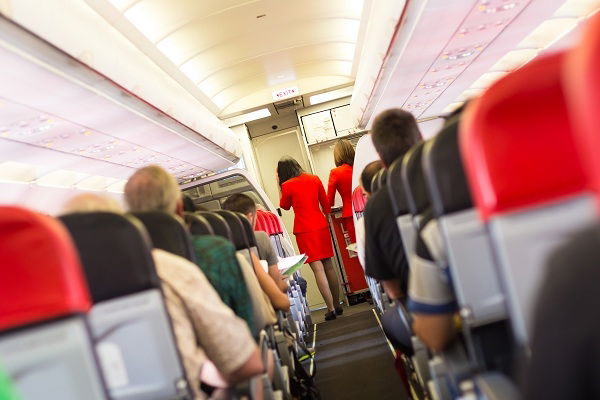 IT'S summer and that can mean only one thing for tourists – strikes! French air traffic controllers just staged one (later calling it off) only to be joined by the Belgians. Why? To protest against budget cuts due to a Europe-wide reform of the air traffic control system.
The Association of European Airlines strongly condemned "this unjustified industrial action which holds the entire industry to ransom during one of the busiest passenger traffic weeks of the year." French air traffic controllers had warned of "a heavy disruption of flights" during their strike.
Some 17.1 million UK citizens travel to France each year, mostly during the peak summer months. However, as a large proportion of UK flights cross French airspace, British airlines travelling to Spain are also badly affected by knock-on delays.
Strikes like these are turning what used to be regarded as a not altogether unpleasant experience into something of a nightmare. Flying used to be fun, but I'm talking about the '80s and even earlier. Since that time, flying's become increasingly painful as the seat cushions in cattle class have become thinner like some absurd time lapse torture. So thinner seat cushions, less leg room and skimpy food service plus lengthy waits on the tarmac have all eroded what used to be a reasonably convenient and pleasant form of travel.
You now have to arrive at the airport two hours before your flight, stand in line to check your bag, submit to inspection of yourself and your hand luggage and be subjected to one of the most wretchedly uncomfortable places in the world: an airport terminal.
Of course, if you have to change planes at one of the major hubs, you'd better hope your flight is on time and you have the energy to traverse the sprawling wasteland of said hub.
And don't get me started on the squalling babies, screaming kids, harassed parents, sick co-passengers, and the seatmate who won't share the armrest and glares at anyone who dares to – the way Tony Soprano might, if told they'd placed their hand on his wife's thigh at Mass.
This won't be the last we've heard of strikes. Far from it. Looks as if air traffic controllers are digging their err, chocks in for the, err, long haul…
Nora Johnson's thrillers 'Retribution', 'Soul Stealer', 'The De Clerambault Code'  (www.nora-johnson.com) available from Amazon in paperback /eBook (€0.89; £0.77) and iBookstore. Profits to Cudeca.