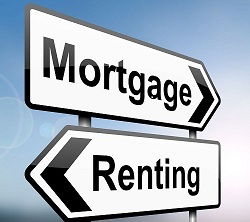 MARITAL break-up and business-related challenges brought me to homelessness in the sense that I no longer own property. Do I feel deprived? Far from it. 'With one leap Jack was free.'
During Spain's property boom, in which house values could double annually, I put a deposit on an apartment in Murcia.
However, due to my then relationship breaking down I opted out and licked my wounds.
As the saying goes, be careful what you wish for. Had I gone ahead with the purchase I would have been more or less isolated in a back o' beyond concrete urbanisation near Vera.
Obliged to meet mortgage repayments on a loan twice that of the apartment's value today, I would have been the unfortunate owner of a property I could neither let nor sell.
I have since pondered our obsession with home ownership. Renting is common in mainland Europe. In Berlin 90 per cent of properties are rented, in Munich 80 per cent. Only in Saar-land and Rhineland is home purchase more popular.  However, at 60 per cent it is more or less level pegging.
The Spanish are the keenest to buy rather than rent. At the last count, 83 per cent were home owners. Perhaps this explains why each week 500 are evicted from homes they thought they owned.
The figure for Britain is 70 per cent. This could be less today due to the near impossibility of getting a mortgage. In France 45 per cent and Germany and Switzerland respectively only 44 per cent and 38 per cent purchase.
Obliged to rent since 1999, I consider myself fortunately mobile and financially better off. For wonderful years I rented a palatial wow-factor annex in a parkland manor, the mortgage of which I could never hope to meet.
Retiring to Spain I rented at less than the owner's mortgage.  When circumstances left her little choice but to sell, she pocketed half of what she had paid for her property. Lawyers and notaries, the tax system partied.
When later I had an opportunity to spend a long summer in Latvia, the Canada of Europe, I simply gave a month's notice and caught the plane. On my return I rented an apartment in Mijas Pueblo.
The views were out of this world. Sunsets to die for. I drooled over the Strait of Gibraltar and beyond the African coasts and mountain ranges.
Due to her mother's death my wife is frustratingly ensnared in the entrails of bureaucracy. She negotiates rightful ownership through a maze of expensive legal and local government departments. 
Had I fallen off the perch and left my Spanish property to my sons they would have had good reason to curse the transfer of my 'assets.'
I no longer need to bother myself with home maintenance, purchase furniture or mess with bureaucratic paraphernalia. If tomorrow, my editor in his wisdom, calls and says: "Come here, boy: I am going to make you a star," I go tomorrow. Rent or buy? To me it's a no-brainer.