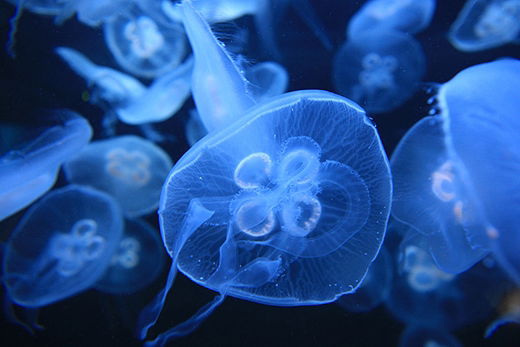 A newly improved jellyfish warning app has been launched just in time for the summer. The free app is available for androids and iphones and not only gives the jellyfish forecast for the whole coast, but also general beach conditions.
The first version of the app was downloaded 4,000 times last year. The app also gives advice on how best to treat a sting. For example, they strongly advise using water to clean the area, not urine, as many people believe. They also recommend seeking medical treatment from a lifeguard as soon as possible.
In 2012, a huge number of jellyfish gathered around the Malaga coast and thousands of tourists and locals were stung.
Don't let this happen to you. To download the app visit the link. 
In other app news, there is another one on the horizon that is designed to help migrants in Spain integrate.
The Maseltov initiative is releasing the EU backed app that will bring useful information to migrant's fingertips. They hope this can help them deal with the struggling economy and language barrier.
According to the press release from Maseltov, "migrants have to face up to numerous social, cultural and economic challenges.
"Their social interaction is often limited. They have to learn a new language and culture, and they often have to come to terms with what is for them new technology."
According to Eurostat, in 2006, the EU contained some 18.5 million non-EU citizens.