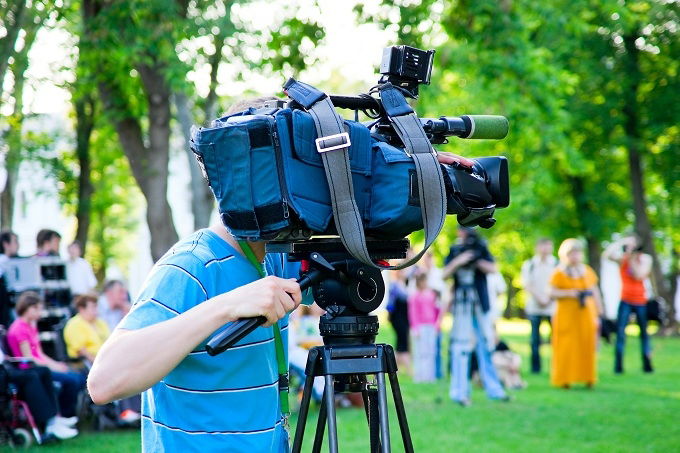 IT'S always the same, isn't it? You have to brace yourself when picking up a newspaper, because they generally leave you with the certain conviction that the world as we know it is coming to an end.
War, violent crime, accidents, and natural disasters literally spill out of the pages and I often find myself shielding some articles from the curious eyes of my children or quickly flicking past photos of out-of-focus war corpses. 
Of course, there is good news: lots of it, but it is rarely reported unless it involves some national sporting triumph. Remember the extensive coverage of motor racing champion Michael Schumacher's ski accident? Of course you do, even if you didn't know who he was beforehand. Well, last week he finally came out of his coma, yet this was conveyed in a 40-word News-in-Brief, a long way into one of the UK's leading newspapers.
Journalist Charles Moore explains that bad news – the usual kind – typically happens suddenly and is as such ideal news material, while good news tends to be the product of hard work over a period of time.
But I suspect this is only half the story. They say that happiness is strongly linked to how we feel about ourselves in relation to others and reading of their misery may well leave us relieved and thankful for what we have.
On the other hand, do you cheer jubilantly when reading about a lottery winner scooping millions or do you mumble under breath; "That should have been me!" Yep, thought so.
Add to this the fact that newspaper reporter was voted the worst job last year in a survey by CareerCast.com – pay is relatively low, stress is high, hours are long and often involve shift work, and that is before they send you off to Afghanistan.
So, these long-suffering reporters may be forgiven for venting doom and gloom ahead of jolly little feel-good stories.
Attempts to redress the balance by highlighting good news stories have rarely ended well. Veteran journalist Martyn Lewis has long-since stoically attempted to promote good news, yet he turned down the opportunity to present a show dedicated to good news. He argued that news, be it good or bad, should be part of a whole. He also said often good news is found as additional reporting online or on Twitter, but less so in traditional media.
If we readers really wanted the good news, it would be readily available. Good news, it seems, is no news.