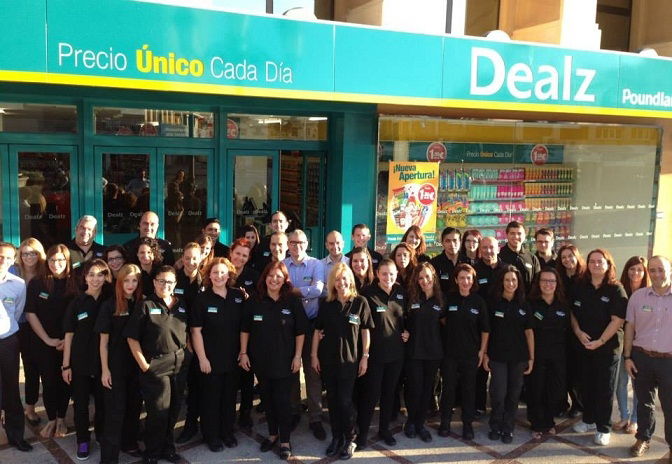 Bargain giants, Poundland opened the doors of its first Spanish location this weekend. The store had 2,700 customers on its first day with water and soft drinks being the main seller on a roasting Spanish day.
 "It was very hot, so drinks were a big seller yesterday; water, the energy drink Red Bull, six packs of Tango, as well as chocolates," one employee commented. 70 per cent of the shoppers were Spanish with the rest made up of British holidaymakers and expats.
However, customers were surprised to see the price of a pound was in fact €1.50, which is 19 cents more than the going Exchange rate at the time.
Operating under the name "Dealz" (as it does in Ireland), the store is the first of ten locations to be opened in Spain over the next two years.
"We are extremely excited to be introducing Dealz's unique single-price offer into the Spanish market at a time when households are trying to survive on a tight budget," stated the store manager.
The store has created 40 new jobs and €500,000 of invest into the local market.