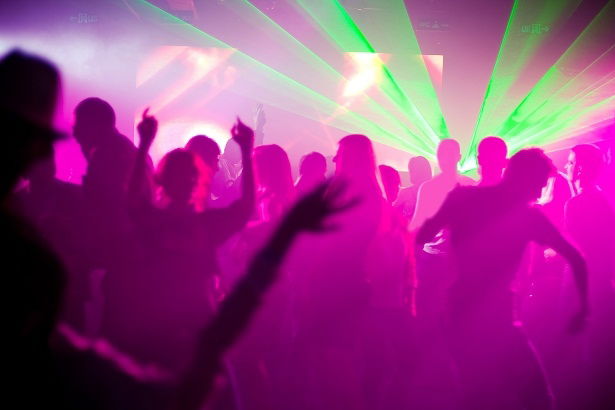 DON'T tar us all with the same brush!
That is the plea that has gone out from businesses after a sex scandal in a Magaluf bar hit the front pages of the UK tabloids.
A video showing a British girl, thought to be 18, performing sex acts on 24 men in a bar in exchange for a free drink was posted on the internet, and that attracted the attention of the British press.
It is publicity the Spanish island of Mallorca could do without as it is just the latest in a series of articles, centred on the party resort of Magaluf, that paint the area in a sleazy light.
The worry is that it could put off families from enjoying the idyllic life to be found in Mallorca.
As Chris Hinde, owner of Heroes bar in Portal Nous, said: "It is just sensationalism. You are not telling me that similar things do not happen in clubs in the UK, but they do not get reported.
"Yes, there are things that go on in Magaluf which are disgusting, but that is not representative of Mallorca as a whole. There are plenty of other resorts where people can enjoy a family holiday and enjoy this wonderful island."
Chris added: "Magaluf is where the youngsters go to party, and the vast majority have a good time without this sort of thing going on. But that is what gets reported."
He said: "Magaluf is just an easy target for the British press – they like to keep poking at it. One area of the island is not representative of the whole."
In this latest incident the video shows the teenage girl performing a sex act on a string of men in exchange for what she thought would be a free holiday. It turned out that it was in fact for a drink called 'a holiday'.
Outraged local Mayor Manuel Onieva has ordered a police investigation into the incident and into bars where so-called 'mamading' takes place. This is the local term for encouraging young women to perform sex acts in exchange for free drinks.
In a statement he said: "As the Mayor of Calvia, I wish to express my total rejection and absolute indignation at the practices which are being carried out in a video which is on the social network circuit."
Also in the video was Geordie Shore reality TV series star Jay Gardner, who did not take part in the events. He is quoted as saying it was "the most shocking thing I have ever seen:"
The incident happened as part of an organisedpub crawl. The mayor has recently said that these paid-for events will have to be licensed as he was worried about them getting out of hand.  It looks like he was right.
 Chris Hinde said: "You have to look at society. People need to take responsibility for their own actions. I know in Magaluf they have plenty of police. You can't blame the mayor and the authorities. Maybe the bars should step in when things get out of hand.But when you get down to it, it is society's problem. People need to take responsibility for their own actions.
"I just hope this does not lead to the police becoming too overbearing. Most people cause no trouble at all."