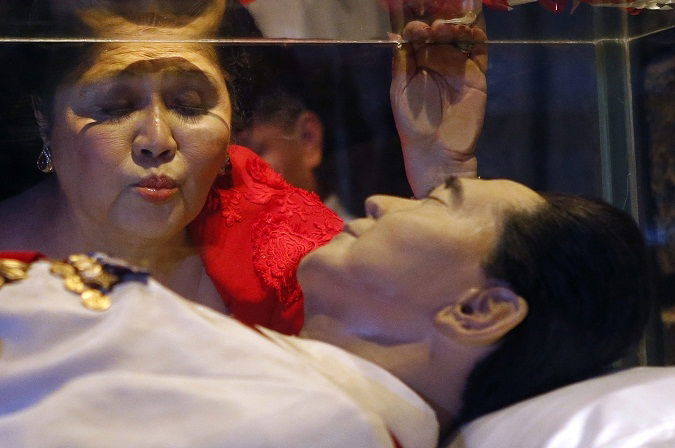 Imelda Marcos, the former first lady of the Philippines, celebrated her 85th birthday in solemn fashion by going to visit the body of her husband, former president Ferdinand Marco.
Ferdinand has never been buried. He has been lying in a temperature controlled mausoleum since 1993. Imelda visited this mausoleum in the north of the country and even kissed the glass coffin.
Marcos stated that she would love a hero's burial for her husband. However, the country's government is rejecting this proposal.
Mrs Marcos is accused of stealing millions from the Philippine people while her husband was in power despite the fact that the country is poverty stricken. The former first lady was found to own 3,400 pairs of shoes when her husband was overthrown in 1986.
After the ceremony Imelda handed out cash gifts to poor locals.
Her lust for power has not diminished yet either. She commented that her son would be 'qualified' to contest the presidency at the next election. It looks like she is aiming to be in the presidential palace once again.