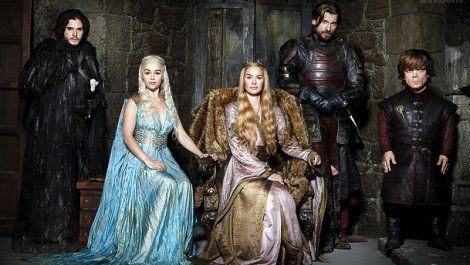 Game of Thrones season five has been confirmed to be shot in Andalucia; potential locations include Seville, Granada and Cordoba. The historic Alhambra of Granada and Alcazars of Cordoba and Seville are said to have sealed the deal.
These areas will represent a newly created kingdom in the storyline. Meanwhile, Granada is rumored to be the location for the city of Dorne for Georg RR Martin's series.
The highly anticipated announcement was made today by the US Ambassador to Spain, James Costos, during an event hosted by Nueva Economia. Social media sites where abuzz as soon as word got out. There had been rumors floating around fan communities in the last two months that the massively successful show was coming to Spain.
Carlos Rosado, president of the Andalusia Film Commission, has stated that the filming will bring around €80 million to the Andalusian economy. The show had recently been renewed by HBO for two more series.
This will bring the total number of countries Game of Thrones has been filmed in to seven. Although the show's main base is in Northern Ireland, they have also shot in Croatia, Iceland, Morocco, Malta, and occasionally the United States.