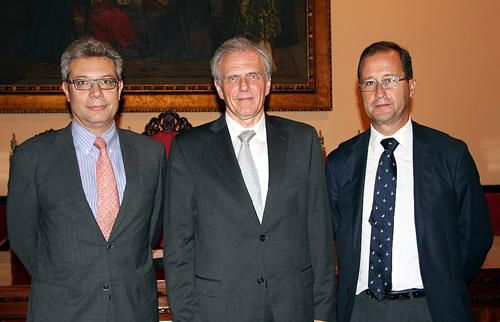 Pedro Romero Candau, the ex-president of Sevilla Notary Academy, has been found dead after apparently shooting himself.
The body of the public notary was discovery in his car a day prior to the transfer of payment of €5.5 million owed to the construction company Ferrovial, a large sum entrusted to Romero from the University of Sevilla for the development of their latest science department.
Romero was said to be distraught and embarrassed over his failing businesses, as his family-run winery Sanlúcar de Barrameda had accumulated nearly €22 million in debt, and his finance and management of real estate in Madrid had boosted total debt to €50 million.
Apparently the prestige and credibility of being a public notary gave him access to a variety of loans from banks without question.
A lawyer who worked with Romero said: "The banks granted him credit because of the value of the collateral he offered, not because of the business itself. Pedro lived his life in an ongoing guarantee, and never admitted to being a failure."