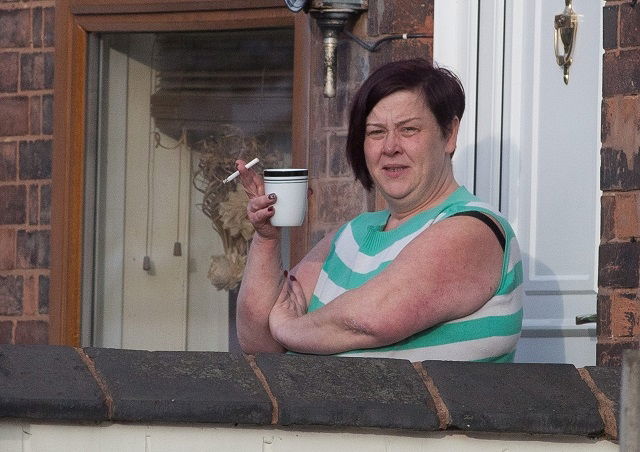 Benefits Street star White Dee has been kicked in the head and pushed into a swimming pool in Mallorca party hotspot Magaluf.
The attack happened at a luxury resort on the island. Reportedly, while she struggled to swim after the cowardly attack, her assailant's friends stood back laughing and filmed the incident.
The reality TV star, 42, is said to have suffered whiplash in the incident. Dee, real name Deirdre Kelly, was said to have been due to lead a pub crawl in the resort – an ever more popular paid for activity which is now coming under stricter control of the authorities.
Her alleged attacker is said to have run the length of the pool, kicked her in the head then pushed her into the water. The man, said to be in his 20s and a promoter, has been sacked by his company.
Police are investigating and are appealing for witnesses. They are examining CCTV footage to try and gather evidence. The alleged attacker is to be interviewed by police today.
White Dee was hosting a four hour pool party, to be followed by the pub crawl, at the time as part of a paid 'holiday'. She is due to fly home to her Birmingham council home tomorrow with a GP's appointment already booked. She and her manager were due to meet organisers of the event today to discusss 'compensation'.