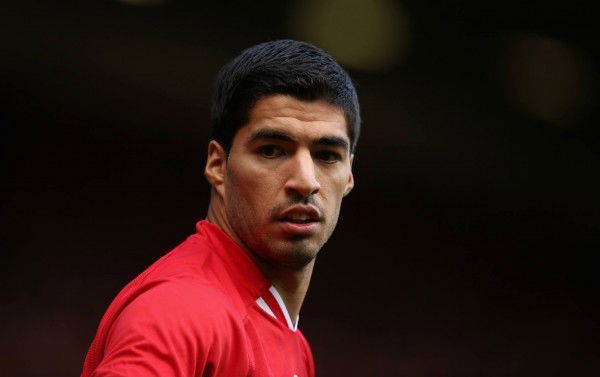 Uruguay was helped by their star player, Luis Suarez, in ugly fashion to defeat Italy as they advanced to the last 16 of the World Cup.
Suarez, who has already been suspended twice for biting in previous incidents, appeared to have struck again by taking a bite at Italian defender Giorgio Chiellini.
The 27 year old Liverpool forward approached Chiellini from behind during a Uruguay offensive, and then proceeded to bite the defenders shoulder.
Chiellini appealed to the referee and displayed the bite mark after the clash, but Suarez escaped any immediate punishment during the game.
Following the match, disciplinary proceedings were launched against the South American squad star, who has until this evening to provide evidence against the allegations.
If found guilty, Suarez could face a lengthy time away from the pitch, FIFA's disciplinary code allows a maximum ban of 24 matches or two years.
FIFA's statement said: 'FIFA can confirm that disciplinary proceedings have been opened against the player Luis Suarez of Uruguay following an apparent breach of article 48 and/or article 57 of the FIFA Disciplinary Code during the World Cup match Italy-Uruguay played on 24 June 2014. The player and/or the Uruguayan FA are invited to provide their position and any documentary evidence they deem relevant until 25 June 2014, 5pm, Brasilia time.
Amid the controversy surrounding the Uruguayan player, rumours have appeared recently regarding a bidding war between Real Madrid and Barcelona over the future of Suarez which could surpass €100m.
He received a 7 game ban while playing for Ajax for biting PSV's Ottman Bakkal in November   2012. The English FA then sentenced him to a 10 game ban for biting Chelsea defender Branislav Ivanovic in April 2013.
While there is little doubt Luis Suarez is a fantastic footballer, and that the marks left on the victims skin may disappear, the damages done to the sport by the controversial footballer will remain for a considerable period of time.
Suarez has left himself open to severe criticism once again, and the repercussions are likely to came back and bite his transfer status in the summer,