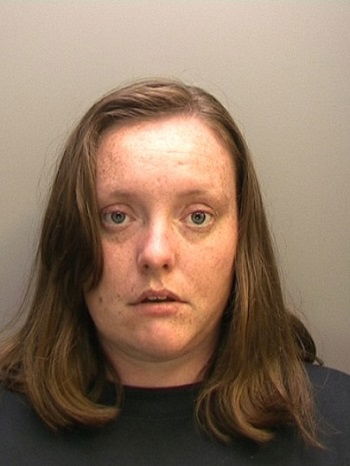 A WOMAN has been jailed for two years after robbing a bank in an attempt to convince her husband she was still working.
Desperate Nicola Lehair had lost her job as an administrator in January and had taken out a number of payday loans in an effort to convince her husband she was still working. But as her debts mounted, so did the pressure to pay back the loans.
She then decided to rob a bank after looking up the internet ways to make money.
She went into a Yorkshire Bank branch, handed over a note to the cashier which stated the following: "Give me all the money from behind this counter. Don't speak to anyone. Don't look at anyone. Just give me the money. I do have a gun and will use it if necessary."
Lehair did not say a word and managed to get away with £2,375.
Fifteen days later, the 28-year-old from Grantham in the UK tried to carry out another raid, but this time the cashier refused to give in to her threats.
She was forced to flee and was subsequently arrested 200 yards from the bank, and admitted robbery and attempted robbery.
 Defending lawyer, Mark Mcneil said: "This is out of character, she felt so desperate financially. She didn't tell her husband, she felt in despair. The money went towards paying off her debts. She is deeply remorseful, she knows she is going to lose her marriage and is going to lose her liberty."
The court was told that Lehair had been offered a job as book keeper the same week she was caught.