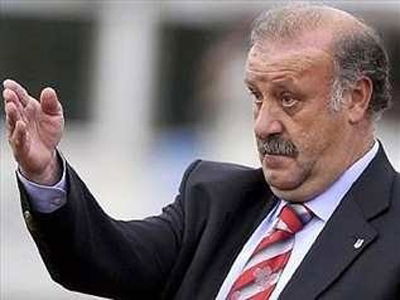 SPANISH football coach Vicente del Bosque has been given the dreaded vote of confidence.
He was backed by the Spanish FA (RFET) to continue as head coach of the Spanish national team, in spite of its catastrophic World Cup campaign.
The 63 year old Spanish Manager has won the World Cup and European Championship in his time in charge of Spain, but saw his defending champions exit this year's tournament after just two games.
Del Bosque insisted everyone was to blame for the team's failures in Brazil prior to their elimination, and even offered to resign as Spain's boss if necessary: "I want to repeat that I don't want to be a hindrance to the Spanish Football Federation. The good of Spanish football should become above all personalities. If I am a problem for our football, I will go. The interests of the national team and the federation will rank above my own interests when I make my decision."
An official spokesperson for the Spanish FA has revealed that Del Bosque, who is under contract for another two years, is likely to remain as Spain's manager. But any formal discussions will not take place until the team returns after its final match. "From top to bottom in the federation we are all behind Del Bosque. If we had the best coach around, why would we change?"
The Sporting director of the Spanish FA has even prepared himself to convince the coach to change his mind if Del Bosque chooses to resign.