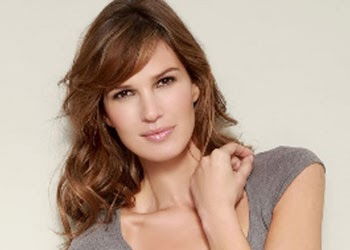 Olalla Oliveros, a Spanish model and actress with a thriving career and a torrent of ardent fans has recently spoken out to the press on her surprising choice to quit her livelihood in the spotlight, and don a veil and Bible to follow the Lord as a nun.
After initially giving little explanation or reason to the press for her decision, Oliveros has now spoken of an earthquake´ moment on a trip to Portugal, where she visited The Sanctuary of Our Lady Fatima. Oliveros has claimed that it was here where she struggled to envision anything other than the image of herself dressed as a nun.
This sparked the former model´s decision to throw in the towel on her sparkling career in fashion and showbiz, and change her name to Sister Olalla del Sí de María.
Oliveros is not alone in her decision for such a contrasting change, the top former Columbian model Amada Rosa Pérez became a nun back in 2005 after finding her job too taxing and stressful.
Oliveros has stated to El Tiempo: 'Being a model means being a benchmark, someone whose beliefs are worthy of being imitated, and I grew tired of being a model of superficiality.
'I grew tired of a world of lies, appearances, falsity, hypocrisy and deception, a society full of anti-values that exalts violence, adultery, drugs, alcohol, fighting, and a world that exalts riches, pleasure, sexual immorality and fraud. 
'I want to be a model that promotes the true dignity of women and not their being used for commercial purposes.'
A bold statement, which perhaps we cannot deny retains a certain degree of regretful truth for today´s society. With celebrities´ constant involvement in media scandal and these days, more habitually, crime, it seems that now, more than ever, there could be public need for stronger moral example.
Whilst Oliveros´ decision to move from one extreme lifestyle to another proves startling for the public, can we blame a woman for wanting to seek solace from the harsh realities of fame in the lap of religion? Not only this, but can we praise her for the desire to use her status as a platform to preach healthier and more constructive beliefs; repositioning herself as a ´benchmark´ to counteract the sexual objectification of women and promote more upstanding social values?
Or is this simply another facet of the celebrity trend to cleanse one´s lifestyle? Be it rehabilitation, dieting or religion, from Tom Cruise´s scientology to endless lists of stars attempting to purge themselves of toxins, it remains to be seen as to whether Oliveros´ wishes to promote her moral beliefs will manifest into anything other than another celebrity craze.