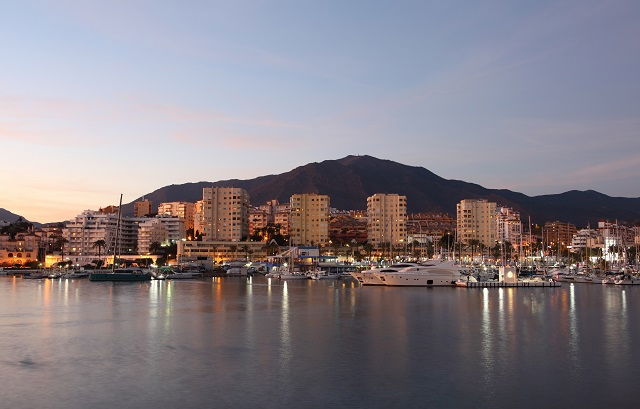 RAYMOND NAKACHIAN, who died from cancer last Monday at the age of 82, has been cremated in Estepona.
The Lebanese entrepreneur died on June 16 in his home in Estepona but the funeral was deferred to June 19 in order to give members of his family a chance to get there.
His widow, Korean opera singer Kimera, explained that after his surgery for bladder cancer all appeared to be going well but the chemotherapy sessions wore the entrepreneur down. "I thought that as he was such a strong man he would get through it but he was 82 years old and couldn't manage it." Commented Kimera at the funeral where she was accompanied by her children Melodie and Amir.
At the religious ceremony at the cemetery's chapel Kimera sang the Ave Maria, accompanied by a harp player, for gathered friends and family.
Nakachian was a "face" on the Marbella scene during Jesus Gil's term as mayor and he, accompanied by his wife, was frequently seen at charitable benefits all along the Costa del Sol. He hit the headlines in 1987 when his then five-year-old daughter Melodie was kidnapped for 11 days. She was eventually rescued by police. 
Among those at the funeral were Pedro Roman who was deputy mayor in Jesus Gil's term; the Iranian entrepreneur Shoja Shojai and Jaime Torrabadella – lawyer and the family's spokesperson.
Nakachian's ashes will be scattered in the sea off the coast of Estepona by his wife and children.
Raymond Nakachian, father of kidnapped Melodie, dies