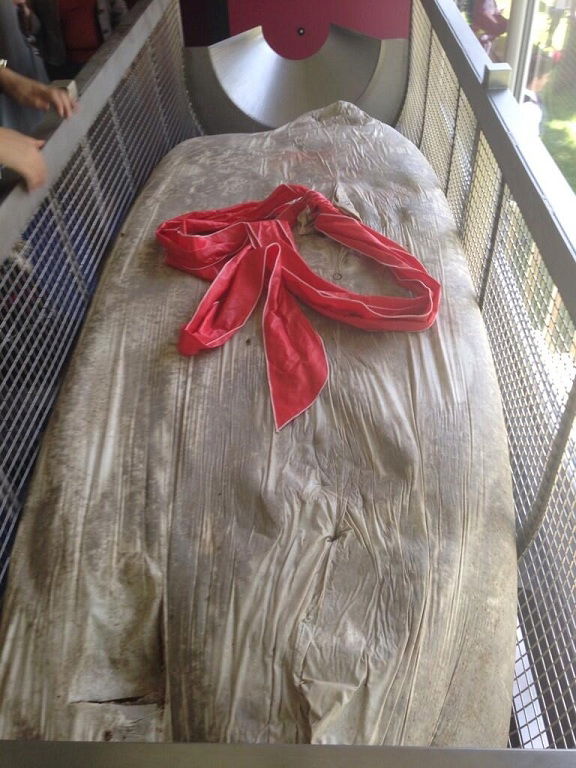 Scotland's Royal Highland Show unveiled the biggest haggis in recorded history, with a weight of 1.01 tonnes officially verified by Guinness World Records.
A team of 12 staff at Hall's in North Berwick worked to double the previous record. They used more than 700 kilos of pork, 333 kilos of oatmeal, 39 kilos of seasoning and 23kilos of onions to create the giant version of Scotland's iconic national dish.
The Chief executive of Browns Food Group, which owns Hall's, Wayne Godfrey, said: "We knew we were aiming for a very ambitious size and weight and so everyone at Hall's is thrilled we pulled it off, reclaiming the title – and beating the previous record by such a significant amount."
"Hall's is a Scottish company that has been around for generations and so we naturally want to do Scotland proud."
The record-breaking haggis now being sold off in individual portions at the show, with the proceeds destined to selected Scottish children's charities and the Macmillan Cancer Care.