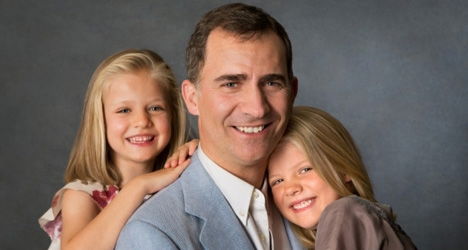 Crown Prince Felipe, 46, will be enthroned as the new King of Spain on Thursday 19.
In what will be an austere and low-key ceremony, in keeping with the country's frugal stance amidst the economic crisis, the new monarch will be crowned without religious ceremony. No foreign dignitaries have been invited either. Spanish royalists have frowned upon the planned discreet ceremony.
The king-in-waiting himself has reportedly requested that his proclamation be a simple affair.
Nevertheless, there will be a military procession, in front of Spanish politicians, and the new king and queen are expected to present themselves to the public from the Royal Palace's balcony in Madrid.
Prince Felipe will ascend to the Spanish throne following the unexpected abdication of his father, King Juan Carlos. Juan Carlos's coronation took place in 1975 after Franco's death.
The abdication sparked calls throughout the country for a referendum on the future of Spain's monarchy and for a new republic to be established.