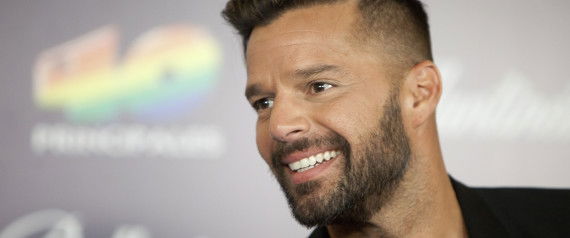 Ricky Martin made a few more friends when he appeared on the set of a Spanish television show.
The fans were thrilled when Ricky Martin joined the Carnival dancers and acrobats them re-enacting the stunning choreography with dazzling set pieces.  The 42 year old international star was feeling the music along with the host Pablo and joined the crowd for some salsa lessons.
While on set of EL Hormiguero, Host Pablo Motos encouraged Ricky Martin to recreate his hit music video, Vida, which was filmed in Rio de Janeiro and featured on the official 2014 world cup album.
He was a member of teen singing group Menudo until he turned 18, after which he appeared on television and stage whilst pursuing his solo music career, the Puerto Rico-born singer continued making music in English and Spanish, with his debut English album and single being one of the most successful in Latin American history, selling over 70 million albums worldwide.