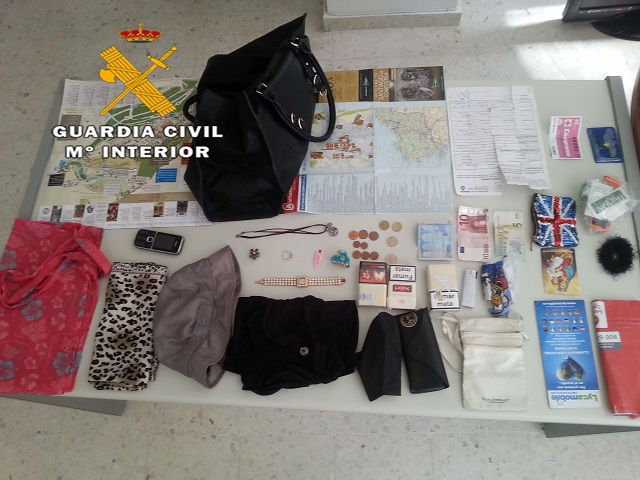 TWO WOMEN have been detained by the Guardia Civil for robbing the elderly in Coin, Malaga.
The women, both Bulgarian, always used the same method and always targeted the elderly.
In a joint operation the Local Police and the Guardia Civil have detained the two women and confiscated several valuable objects, among them handbags, cash, mobile phones and a hat used to cover their hands while they were robbing the victims.
Their investigations started when they realised that there were a lot of reports and complaints from the elderly living in the area about robberies and always with the same M.O.
Identification of the two perpetrators was not difficult as they both had long criminal records from other cities, including Madrid, Salamanca and Marbella, where they had been active.
The two women would choose their victims, always elderly, and wait for them outside a bank at the beginning or end of a month, to ensure they had money. They would then follow them to somewhere with a lot of people and use the crowd as a distraction while they covered their hands with a hat to hide the robbery from the victim's sight.
Knowing how they operated the police put surveillance in place and waited. It was not long before they came across the two thieves and arrested them while they were in the process of following an old man – no doubt their next victim.