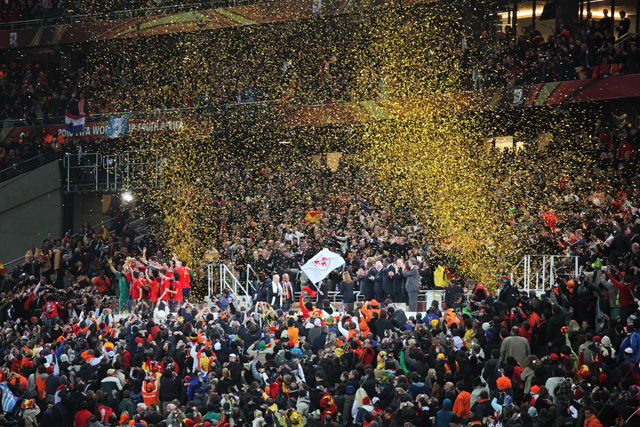 If title-holders Spain win the World Cup in Brazil this summer they'll be coming back with a lot more than pride and a trophy. Players with Spain's national team will earn nearly $1 million each if they win the final on July 13.
With another win under their belt, each player will get €720,000, a salary that is being slammed in Spain as a scandal.
The hefty figure is way over what the Germans (€300,000) and the Brazilians (€330,000) will earn if they are victorious in the pending tournament.
The sum is 20% more than Spain's players earned for winning the World Cup in South Africa in 2010.
And La Roja players will still make a bundle even if they don't manage to bag the coveted cup.
They'll get €72,000 each for making it to the last 18, €108,000 for reaching the semi-final stage and €144,000 for a spot in the final itself.    
A spokesperson for the Royal Spanish Football Federation (RFEF) said: "For us, it's an investment. We are sharing with the players what we are paid by FIFA.
"Winning the World Cup brings in a lot of cash."