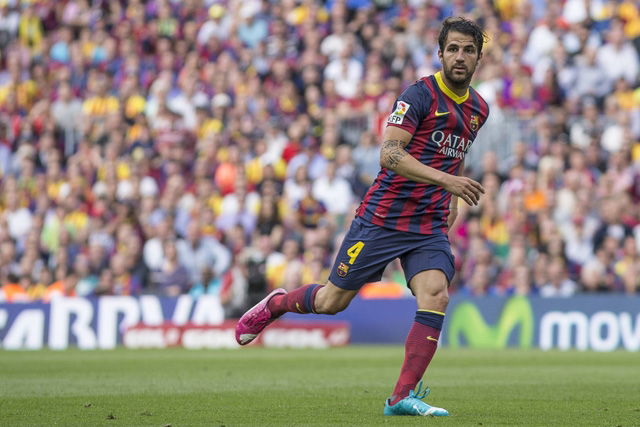 FC Barcelona player Gerard Pique, 27, has criticised the club for not being appreciative enough of his team-mate Cesc Fabregas. Midfielder Fabregas, 27, returned to boyhood club Barcelona from Premiership team Arsenal in the summer of 2011.
During his second-time around at the club he has helped them win the La Liga title and the Copa del Rey.
Despite this, club officials and fans are not entirely happy with how Fabregas has performed over the last three seasons.
Recent weeks have seen a spate of reports that the Spain international could be sold this summer. Former team Arsenal as well as Chelsea and Manchester United are said to be interested in the player.
Team-mate Pique has spoken out in defence of his compatriot's record at Camp Nou and has claimed that he is not appreciated enough in Barcelona.
The defender said: "I really like Cesc and I know he is going through a tough time because the club don't appreciate him as much as they should.
"He is one of those players who would be first-choice at any other club in the world, the star of the team.
"Despite that, he is finding it harder at Barca. I don't know what he is going to do; we haven't spoken about that.
"I hope he stays because if you look at his stats this season, he is our highest-scoring midfielder and the one with the most assists. Of course I want him to stay with us."