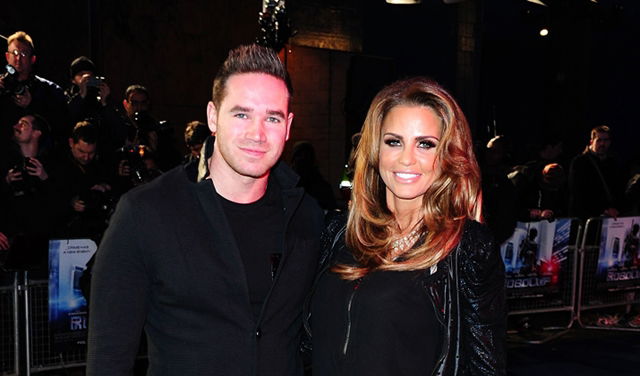 After three marriages under her belt former glamour model Katie Price has vowed that she'll never walk down the aisle again. Pregnant Katie Price, 36, has said that she won't be marrying again if her current union with stripper Kieran Hayler ends. 
The marriage is currently on the rocks after Hayler cheated on Katie with her best friend, Jane Pountney, leaving the star devastated.
The star, who was married to Peter Andre for four years until 2009 and Alex Reid for just under a year until January 2011, was bowled over by revelations that her best friend and her husband had been having an affair.  
At an event yesterday (Wednesday) for Worx Studios, Katie said: 'They say if you're a bridesmaid more than five times you'll never be a bride. I've been a bridesmaid seven times. I tried being a bride, but look what happens. 
'What can I say? I wish my heart didn't rule the way I feel. If it was my head, I'd be a different person. But no more marriages. I don't think I'll be allowed to get married again.'
Katie revealed on social media site Twitter last month that her husband – with whom she has a nine-month-old son, Jett –   had been having a 'full blown sexual affair' with her best friend Jane for seven months.
The businesswoman told UK newspaper The Daily Mirror: 'I've had a s**t month, and I'm still going through it. You've only heard bits, but if you heard the whole truth, you'd be like, "Jesus".'
'Trust me, if everybody knew what was going on they'd be like, "How the hell is she sitting here today?", because it's that bad.'
Related Stories:
Katie Price divorcing cheater husband