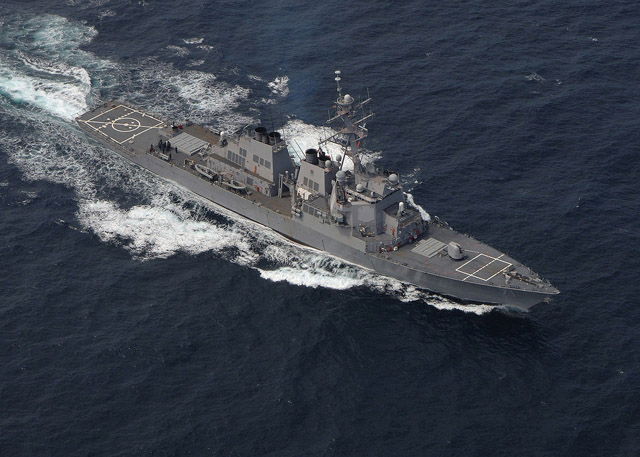 Following the establishment of a new NATO defence plan a US warship has started its voyage to a Spanish port. USS Ross, a guided missile destroyer that is capable of shooting down ballistic missiles, is currently making its journey to Rota, Cadiz.
The ship left its naval station in Norfolk, Virginia, yesterday (Tuesday) and will be in Spain within a fortnight.
It is the second ship to relocate to Spain, after the Donald Cook left Norfolk in February. Two more ships – Porter and Carney, both currently based in Florida – will be sent in 2015.
Equipped with the sophisticated Aegis ballistic missile radar defence system, the destroyers can detect, intercept and shoot down missiles.
The ships are being relocated to Spain as part of the Obama administration's plan to more easily provide missile defence in the Mediterranean Sea and increase US naval presence in Europe.