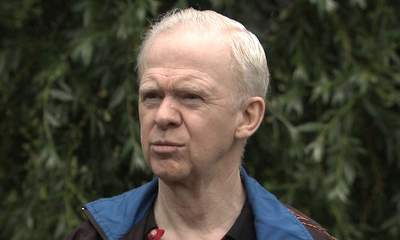 A UK man who was seriously ill with advanced skin cancer has told Sky News that an experimental cancer drug saved his life and almost got rid of his tumour completely. Warwick Steele told Sky News: "I can get up in the morning and there is hope for me for the rest of the day.
"I can cook meals for myself and go out shopping – things I had to rely on neighbours for."
Mr Steele became weak and breathless after malignant melanoma spread to his lung. He was so ill that he could barely stand.
However, just three months after starting treatment with the trial drug Pembrolizumab, Mr Steele's tumour has shrunk and he feels more like his old self.
The medication Pembrolizumab is a type of antibody drug that "unmasks" cancer. The drug works by stripping away cancer's ability to hide from the immune system.
Once the cancer is exposed, the immune system is able to attack the rogue mutated cells, shrinking the tumour.  
Although more studies are needed to confirm the promising results, Cancer Research UK said: "It's exciting to see the range of new treatments that are emerging for people with advanced melanoma.
"These new therapies harness the body's own immune system to fight this cancer that has previously been so hard to treat effectively."