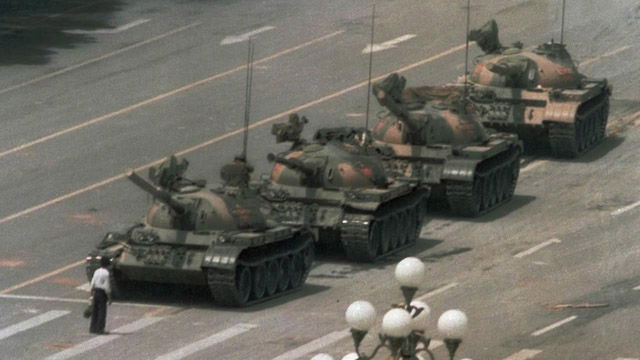 Today (June 4) marks the 25th anniversary of the Tiananmen Square massacre. On June 4 1989 hundreds of protesters demanding democratic reform were killed when soldiers opened fire on crowds gathered in the square.
The exact death toll is not known but it is believed that well over a 1,000 people were killed.
The Chinese government is anxious for the event to pass by unmarked. Government censorship means that many Chinese people know very little about what happened during the crackdown and the massacre.
China's authorities are imposing strict security measures in the country today – particularly at Tiananmen Square and in the capital Beijing.
Reportedly, thousands of police officers, many armed with automatic weapons, have been deployed across the capital.
Police vehicles are stationed near Tiananmen Square, alongside fire engines and ambulances.
Although tourists are still able to visit the vast public square, there are reports that uniformed and plain-clothes officers have been demanding to see identification from passers-by.
In the lead-up to the anniversary many activists and government critics have been detained by police.
Although there is a collective amnesia when it comes to the tragedy across China, some 150,000 people are expected to attend an annual candlelight vigil in Hong Kong to commemorate the victims.
The US is urging China to increase political freedom in the country and release all those, such as journalists and activists, who have been detained on the lead-up to the anniversary.