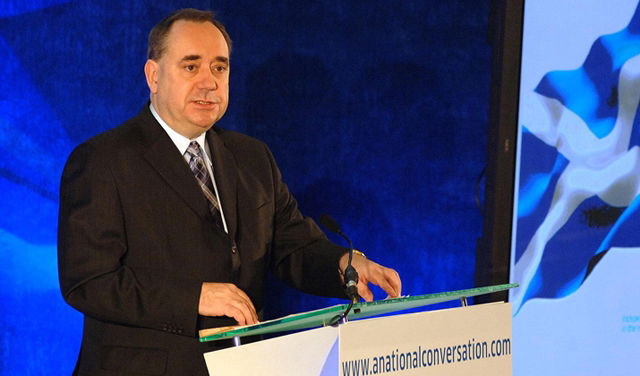 Economic experts have warned that an independent Scotland would face a difficult decision between austerity cuts or tax hikes to balance its budget. The Institute for Fiscal Studies (IFS) say that new calculations suggest that, in its first year of independence, Scotland would have a budget deficit of at least £8.6bn.
The London-based independent research group has argued that this level of debt burden would "not be sustainable for any prolonged period".
A Scottish government White Paper had suggested some £400million cuts in defence spending and abolition of certain personal and business tax schemes.
However, the IFS has concluded that spending promises made by Alex Salmond, including additional child care for working mothers, would require either tax rises or spending cuts in other areas.
The economic research group also looked at revenue for Scotland from the North Sea oil and gas reserves and argue that any oil revenue benefit would probably be short-lived.
IFS senior research economist David Phillips said: "One thing that the Scottish Government, the UK Government and the UK opposition have in common is the lack of detail they have provided as to how they would finish the necessary fiscal repair job from April 2016.
"Our calculations suggest that an independent Scotland could expect to be running a deficit of around 5% of GDP in 2016/17, which would be larger than that facing the UK as a whole, and would necessitate tax rises or spending cuts."