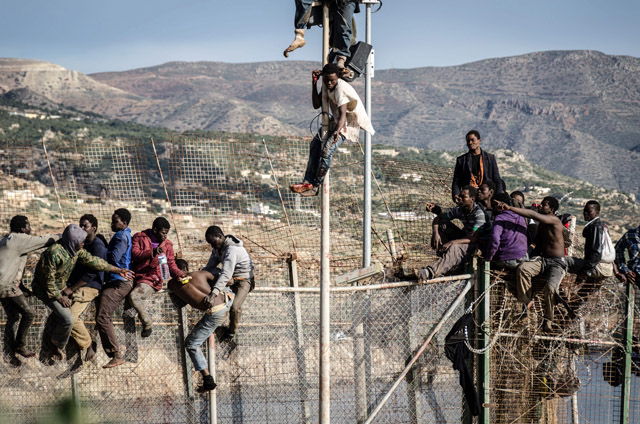 The European Union is handing €10 million to Spain to help the country fight illegal immigration in its African territories of Ceuta and Melilla. The government made the announcement yesterday (Tuesday), after months of Madrid appealing for aid to help combat the situation.
Both Melilla and Ceuta have seen a dramatic rise in the arrival of sub-Saharan African migrants. Both of the Spanish territories are on Morocco's Mediterranean coastline, with Europe's only two land borders with Africa.
During talks with Spanish Interior Minister Jorge Fernandez Diaz, EU Home Affairs Commissioner Cecilia Malmstrom said that Spain would immediately be provided with the €10 million from an emergency fund.
Some of the money has been earmarked to strengthen border fences and improve facilities at immigration centres.
Melilla's Centre for Temporary Stay of Immigrants (CETI) is designed to house around 450 immigrants. At the moment there are over 2,000 people at the centre due to the recent surge in arrivals.
Related Stories:
Spain's Melilla border breached by hundreds
700 storm Spain's Melilla border
Spain boosting North Africa border security