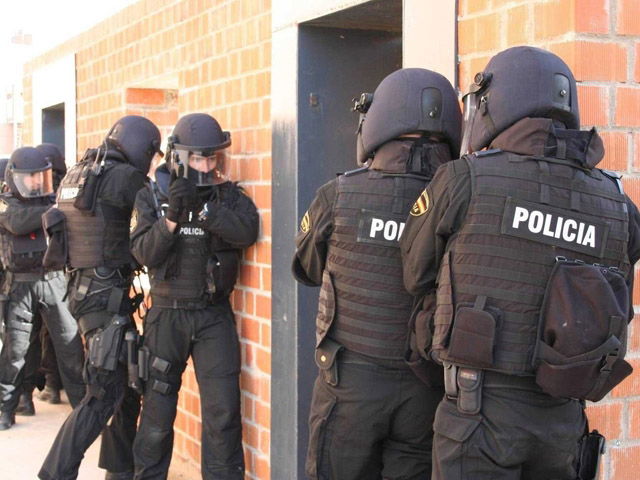 Following the tragic death of the National Policeman who was stabbed on the 21 of last month in Malaga the police unions are again looking at the equipment that the police are given with which to carry out their duties without risking their lives in the process.
The Spanish Confederation of Police (CEP) is compiling a list of all the complaints previously presented in order to bring a general list to the attention of the Police High Command.
Juan Carlos Gil, secretary general of the CEP, is demanding that, among other pieces of equipment, the motorcycle police be given their own helmets as they currently have to pass helmets around at the end/beginning of shifts to make sure that everyone has one. He claims this is unhygienic and shows a lack of care for the rank and file from the Command.
Gil is also asking for the bike police to be given the correct equipment in the correct sizes for the individual person as, currently, the elbow, knee, shin and back protectors they are given are "one size fits nobody".
He insists that if the motorcycle police had the correct size of protective gear then there would be fewer injuries when they came off their bikes.
The most important piece of equipment for patrolling policemen are the bullet-proof and anti-stab jackets that they are all supposed to have but in fact only 50% of the police force in Malaga actually has access to.
No police agent has their own jacket as they are passed round at the end/beginning of shifts much like the bike helmets.
The Police High Command has promised to look into the lack of fundamental parts of the uniform and to do something about the situation.