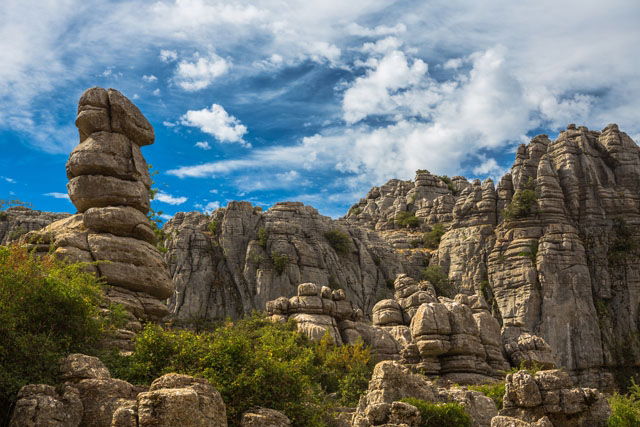 El Torcal, in Antequera, wants to be one of Spain's seven wonders. Currently a heritage site, it is one of 20 candidates to be considered for the title of one of Spain's seven wonders in an initiative formed by Allianz Global Assistance on the social networks.
Jorge Alegre, president of the Antequera Tourism Initiative and councillor for tourism, has supported the decision which will go to the vote on June 8 and can be voted on the company's web site and at http://7maravillas.es/el-torcal-de-antequera .
Alegre went on to comment that the last time the town took part in a similar campaign the influx of tourists was noticeable and as such he had great hopes for this initiative.
El Torcal is one of 20 pre-selected "wonders" and currently stands in the middle of the voting tables. It needs a lot more votes to get it into the top seven and thereafter into the national campaign.