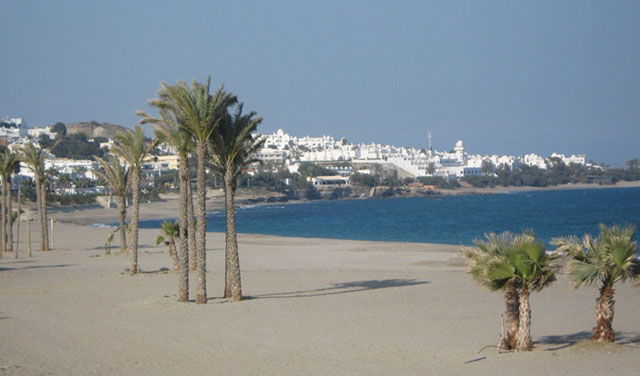 The Mojaquera Union Party have called for the regeneration of the town's beaches at the last plenary session held at the town hall. The urgent motion was supported by all parties, with the fear that the beaches that have suffered for some time a loss of sand, would undermine tourism, with summer approaching.
According to the group led by Diego Garcia Montoya: "most of the beaches of Mojacar present an image at the start of the season of a shortage of sand, something which has dragged on for many years now."
"Taking into account the imminent start of the tourist season and noting that the government team has taken no action to alleviate the problem, the motion requests to the Junta and the Sub-delegation of the Government a necessary and urgent action to regenerate the coast."
The proposal was unanimously approved by all groups of the municipal corporation, all in agreement with the need to make the authorities aware of the situation as soon as possible to take measures to solve the problem.
This is not the first time the replenishment of the beaches has been requested in the locality.
In fact, last year, and according to information from the meeting itself, thanks to the collaboration with the Directorate General of Coasts, around 7,000 cubic metres of sand was delivered to some of Mojacar's beaches.
The problem of the 'disappearance' of sands in the coastal region of the Levante is not limited to Mojacar, in certain parts of the extensive coastline of the region such drawbacks have been common, suffering in certain cases from natural processes, but in others, because of works that are undertaken on the coasts, or some due to the 'manipulation' of man on the coast.