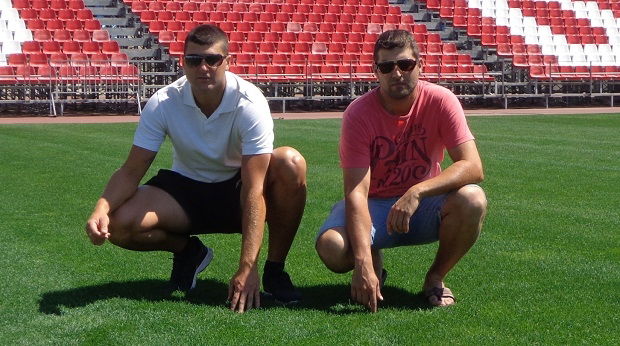 Two Almeria workers will be heading to the Brazil World Cup thanks to their profession. Antonio Lopez and Jose Romero are both groundsmen at the Estadio de los Juegos Mediterraneos, home to UD Almeria. They have been chosen to care for the playing surface of the National Stadium of Brasilia, one of 12 stadiums to be used during the tournament.
Seven of the 12 stadiums will have their pitches maintained by Cataluña company Royalverd which cares for the pitch of UD Almeria.
Antonio said excitedly that he "could not imagine that in the few years that I have been working in Almeria that I would go to a World Cup to care for one of the pitches. The maximum is a World Cup, you can no longer aspire to more. We only hope that they say that the grass is wonderful."
Jose said: "I almost could not believe it when Royalverd told me that I would be going to the World Cup. We know we have a lot of work to do. I really like football and will live this experience like I am playing in the World Cup itself."
The personnel of Royalverd will work with groundstaff in Brazil in order to ensure that the pitches are in perfect condition during the tournament.