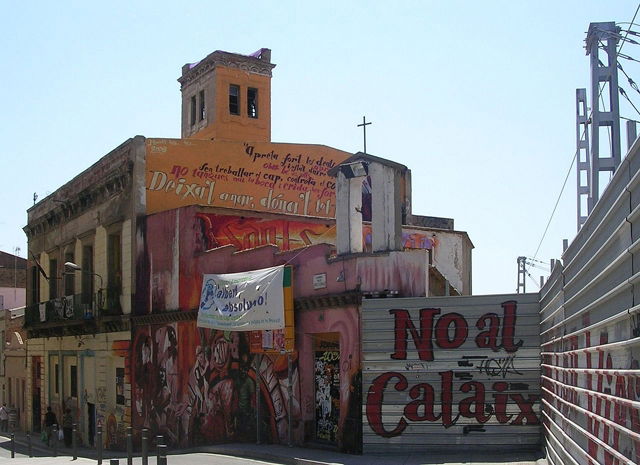 Authorities in Barcelona have arrested seven more people in the ongoing clashes between police and protestors. The unrest began when a building known as 'Can Vies' was evicted by the government last week.
'Can Vies', an abandoned building owned by the city transport authority in the district of Can Vies, has been an unofficial community centre for years.
Saturday saw thousands of Barcelona citizens take to the streets to march peacefully through the city centre in protest.
The authorities reportedly deployed 300 extra riot police to combat the situation which has seen city-wide vandalism to public property, banks and cars. Police have also noted the identities of some 200 demonstrators.
There have been reports that the building – which has been partially demolished following the eviction – will no longer be evicted after a government u-turn.  
However, the government had previously declared that 'the time for negotiations is over'. 
Related Stories: 
Barcelona violent clashes rage on
Barcelona protesters clash with police