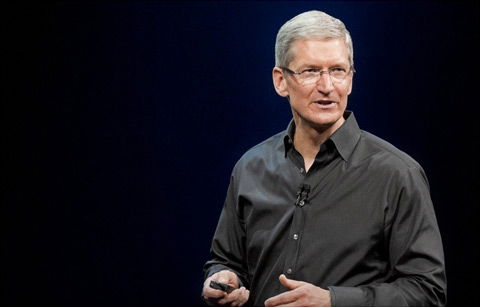 Tech giant Apple is set to unveil its latest iPhone and iPad software later today (Monday) at its Worldwide Developers Conference (WWDC) in San Francisco. The hotly-anticipated conference is a technology showcase that serves to give clues about what tech products can be expected later in the year.
New updates usually mean design changes as well as new software and features.
Apple is also expected to announce that it will update its Apple OS X desktop operating system, complete with a design overhaul to bring it in line with the current iOS look.
Although a new iPhone or iPad model is unlikely to be revealed today, there are rumours that a smart watch may be announced.
Following the death of Steve Jobs in 2011 Apple Chief Executive Tim Cook has been under pressure to show that the company is still innovative and fresh.
Cook has promised new product categories before the end of 2014, with many speculating that the company may be set to launch into health-monitoring devices or technology that focuses on controlling devices in the home.
You can watch the conference here: WWDC