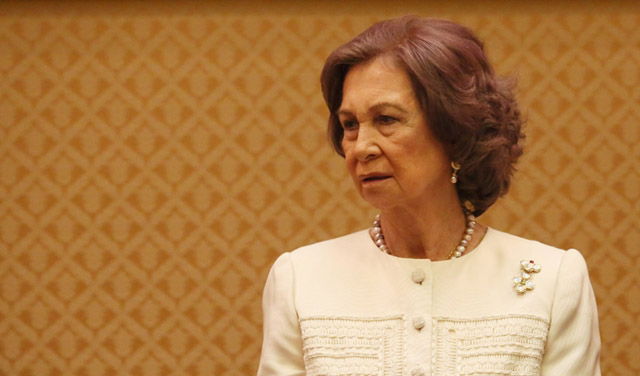 Spain's Queen Sofia will be honoured in New York next week.  The royal is set to receive the Path to Peace award from a Vatican foundation. The Royal Palace confirmed the award yesterday (Thursday).
The trip also coincides with a meeting with UN Chief Ban Ki-Moon following Queen Sofia addressing the tri-annual session of the UNICEF Executive Board.
The Queen will also attend a lunch hosted for the women who serve as permanent representatives to the United Nations.
The Path to Peace presentation ceremony will take place on Wednesday June 4. The award is being given in recognition of the Queen's commitment and dedication to caring for those most in need.
The award is being conferred by the Path to Peace Foundation, an autonomous arm of Permanent Observer Mission of the Holy See to the United Nations.
Past recipients of the prestigious award include former UN chief Kofi Annan, former Philippine President Corazon Aquino and Polish politician Lech Walesa.