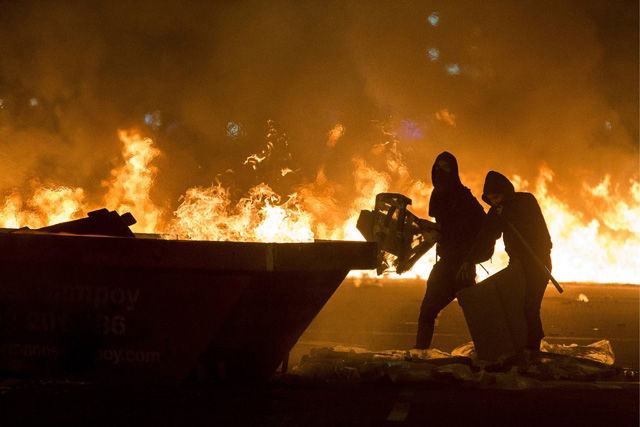 Police in Barcelona have clashed with gangs of hooded youths over three nights of violence on the streets of the city. Rioting began last Monday following the eviction of squatters from an unofficial community centre in the north-eastern city.
'Can Vies', an abandoned building owned by the city's transport authority, has been occupied by squatters and left-wing activists since 1997.
Following the eviction youths in the city took to the streets to protest, with the demonstrations soon turning to violence.
By Tuesday night the dissent had spread out to other parts of the city.
Angry young people set fires to bins, broke windows and pelted police with rocks. They also set fire to equipment used to demolish the squat.
Reportedly, banks in the city have also been targeted following the eviction, which has triggered widespread dissatisfaction.
Some 30 people have been arrested over the clashes so far.
Another demonstration has been called for tomorrow (Saturday) morning with the intention of rebuilding Can Vies, which has not yet been entirely demolished.
The chief of the Catalan police force resigned on the morning after the riots began, drawing huge criticism from politicians and the city's mayor.
Related Stories:
Barcelona protesters clash with police