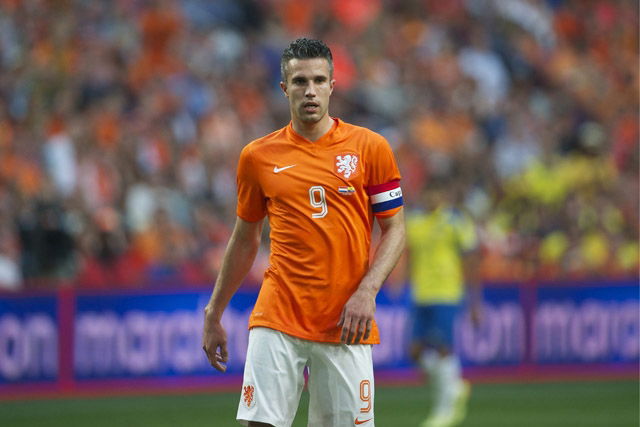 Manchester United player Robin van Persie believes that Spain are the best national side in the world – and have an excellent chance of winning at this summer's World Cup. Netherlands striker van Persie has said that Spain – current reigning World and European Champions – are the best national side in the world.  
Spain kick off their World Cup campaign in Brazil on June 13, with the Netherlands as their opponents.
Van Persie, 30, thinks that his team could be in for a difficult game, but is sure that manager Louis van Gaal, who will be in charge at Old Trafford from next season, is preparing them to succeed.
The MUFC star told Voetbal International:"Normally you have more time to develop another system, now we have to make a little step every day. We are in a bit of hurry."
"We only have a few weeks and two friendlies before we play against the best team in the world. In my opinion, Spain is still the best.
"I will not discuss our system too much, because our opponents could benefit from that. They just have to wait on how to deal with it.
The player said: "I really believe in this system. When you see how much progress we make every day, that's very positive. I'm not only talking about the training, but also our meetings off the pitch.
"The coach already said that we're taking risks. If every players fulfills his task, this system can be fantastic.
"Within a few days I saw so much progress in our team. We just know what the coach means and that's very nice to see. We really have to connect."
"Last week we had a great moment at training, where all the players and staff were on the same level. Everybody understood what we have to do."
Along with Spain, the Netherlands will also face Australia and Chile in a group which should make for healthy competition.