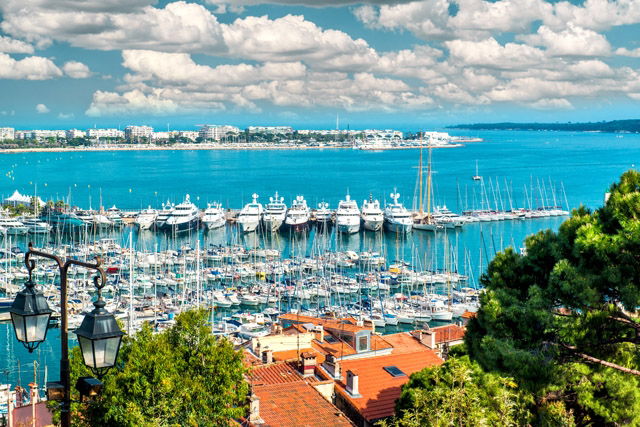 So, what have you been up to of late? Rubbing shoulders with the stars in Cannes? Swanning around on your super yacht with P Diddy? Or perhaps enjoying daily baths in Beluga Caviar, while deciding whether to buy Louis Vuitton or Chanel – the company, not just the handbag. No? Me neither.
Yet a very select few are doing precisely this and while the working and middle classes are getting poorer, a wealth gap wider than the sky has crept up on us, and is threatening to destabilize our world.
The debate in the US is well documented, with Democrats and Republicans alike calling for measures to redress the balance, by making the billionaires share their loot, or at least pay some taxes. The top 1 percent own more than 40 percent of America's $54 trillion in wealth, while the bottom 80 percent try to survive on just 7 percent. Social unrest is already visible, with the coordinated strikes of fast food workers demanding a raise to the $7.25 minimum wage.
Back in Spain, the situation is scarcely better; the country has been named the most unequal society in Europe in a report published late 2013. Three million live in abject poverty, while the number of millionaires has increased. Catholic charity Caritas, says the report paints a picture of a fractured society where the middle class is being eroded, while only a minority live in privilege. This is a sentiment echoed and supported by the Council of Europe's commissioner on human rights. Viewed historically, heads rolled under similar circumstances in the French Revolution.
There is little trust in politicians to make any significant changes, not least since so many have been ousted for defrauding the tax payers of millions, much of which remains stashed in hidden destinations. But with Spain arriving late in the democracy game, there may be less will or ability to take the matter further. 
Pope Francis advocates the redistribution of wealth, but has yet to offer any of the Vatican's estimated pot of $10 to $15 billion. Equally, the billionaires listed in this month's Sunday Times Super Rich list may engage in a charity event or two, but this is unlikely to redress any balance.
The debate remains rife as to how to solve the conundrum, without any clear solutions – taxes generally hit the wrong people and stifle productivity, revolution is best avoided and general acts of kindness by the super rich have only occurred from the likes of Bill Gates. 
So, I put it to you readers – what should be done? Let me know on [email protected] In the meantime and in the absence of an invitation to Cannes or the Monaco Grand Prix, I think I shall just have to eat cake.