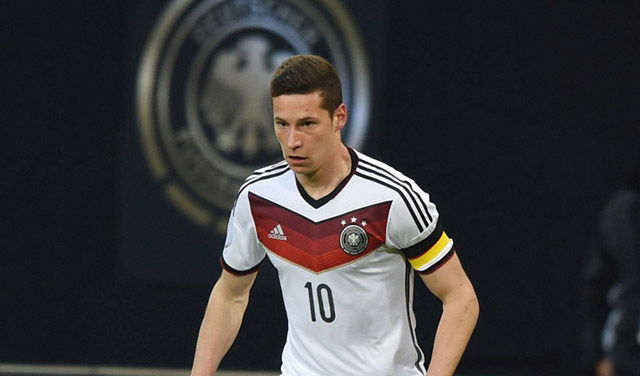 Two German footballers set to play in this year's Brazil World Cup were involved in a crash in northern Italy. Football players Julian Draxler and Benedikt Hoewedes were passengers in separate cars during a Mercedes event at the team's pre-tournament Italian training camp. 
Pascal Wehrlein was driving the car when it crashed, injuring two men and leaving them needing hospital treatment.
The road had been closed to the public for the promotional event.
Another vehicle near the scene was being driven by Mercedes F1 champ Nico Rosberg – who was not involved in the incident.
The footballers were uninjured and have resumed training in Italy's South Tyrol area.
Mercedes-Benz Motorsport released a statement: "An accident occurred during a visit to the training camp of the German National Football Team: while driving on a closed circuit, DTM driver Pascal Wehrlein injured two people whom he unexpectedly encountered walking on the closed course.
"We cannot offer any statement concerning the severity of injuries, as both injured parties are currently undergoing medical treatment. Pascal Wehrlein was uninjured in the accident.
"We deeply regret this accident and send wishes of quick recovery to the injured. We will work in full cooperation with the authorities in determining the exact circumstances of the accident."
F1 driver Rosberg, currently leading the championship, tweeted: "My thoughts are with the two people who were injured and I wish them a fast recovery."