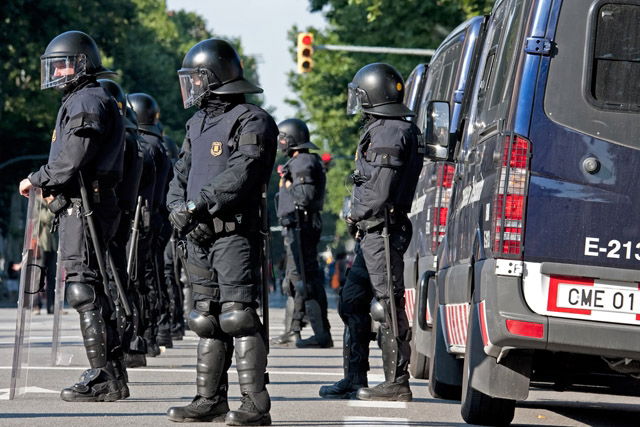 The recent stabbing of a Malaga policeman highlighted deficiencies in protective clothing issued to Alicante province police. Last year the Ministry of the Interior announced that it had spent €6.5 million on 21,000 bulletproof and anti-stab vests.
These would be distributed over a three-year period between 2013 and 2015, the ministry said.
Half of Alicante province's 1,000-plus uniformed public safety policemen are still waiting, complained a spokesman for the CEP police federation.
Those that have arrived do not always fit and there are sizing problems, he said.
The federation also called for the vests to be supplied to all police officers from all forces. 
"In a police operation the same things happen whether you are in uniform or not," the Federation said.