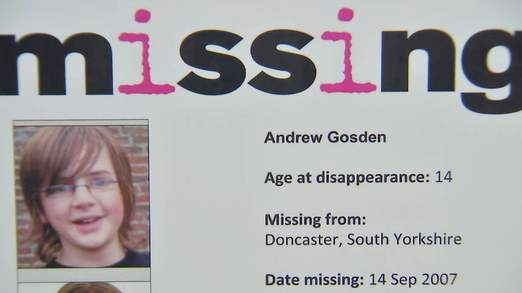 On Sunday campaigners took to social media to try to reunite missing children with their families in what was a decisive day of action. The campaigners recruited social media users to spread the message and try to help families locate their missing loved ones.
The 24-Hour tweets for missing children project saw a different child's appeal and photo posted on social networking site Twitter every 30 minutes under the hashtag #bigtweet.
In the UK Some 140,000 children and young people go missing every year according to the charity Missing People.
It is hoped that the 'The Big Tweet for Missing Children' campaign may yield some life-changing results.
Famous faces like Stephen Fry joined the organisers to help in the search for the missing children.
On Sunday, the group hoped to improve on the 58,000 re-tweets they achieved last year.
In 2013, at least two missing children were found following the campaign.
Kevin Gosden, Doncaster, whose son Andrew went missing in 2007 aged 14 and has never been seen since, is encouraging people to support the campaign.
Mr Gosden said: "If it does something to raise awareness of this issue, and it gets families to think about that and talk with their kids to be sure that they know the number for Missing People – 116 000 – then I think that also is a good thing."