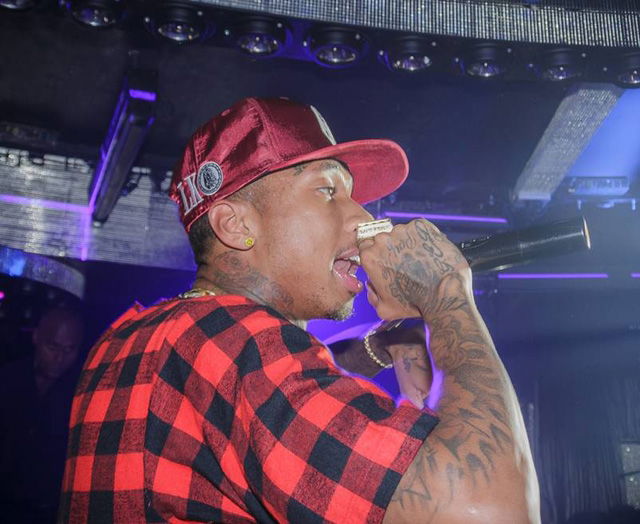 US rapper Tyga has returned to the Costa del Sol's Marbella. The star, who is part of the YMC (Young Money Collective), is signed to Young Money Entertainment, Cash Money Records and Universal Republic Records. Tyga, 24, took to the stage at high-capacity superclub Aqwa Mist.
The club is part of Marbella's hugely successful La Sala group.
Tyga, whose name is an acronym for 'Thank You God Always', visited the club last summer to put on a sell-out show.
The rap-star, whose hits include 'Rack City' and Young Money tune 'Bedrock', jetted off to Kanye West and Kim Kardashian's fairytale wedding in Italy's Florence after his amazing show.
The club has played host to internationally-renowned performers including Brit Award winners Tinie Tempah and Rudimental and Grammy Award winner Neyo.
Since its 2012 launch Aqwa Mist has seen a range of famous faces including Eva Longoria, Amir Khan, Ashley Cole and the cast of TOWIE all choosing to spend their time in Puerto Banus at Aqwa Mist.