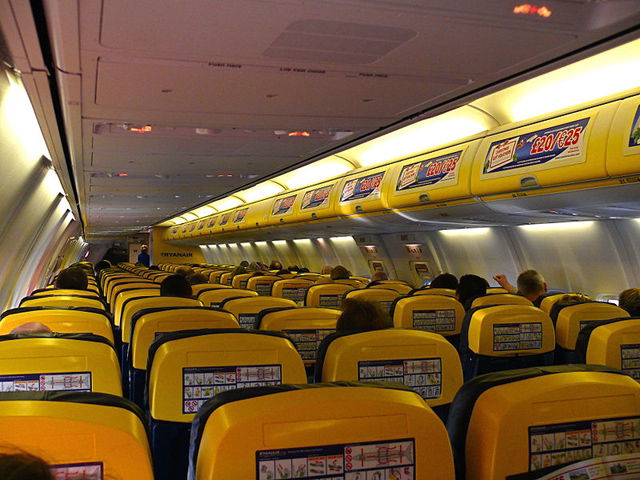 A British groom-to-be could be jailed just two months before his wedding day after an incident on the way home from his Spain stag-do on a Ryanair flight to Bournemouth.
Peter Thompson, 48, was on a flight from Alicante to Bournemouth, Dorset, when he drunkenly harassed a female Ryanair crew member.
A UK court has heard how Mr Thompson told the 'pretty' hostess that he 'loved her' before he slapped her bottom as she walked past.
The attendant, who will remain anonymous, told Mr Thompson not to do it again.
The woman told the court that she had been made to feel like 'a piece of meat' by the 'disrespectful' passenger.
Thompson has appeared at Bournemouth Magistrates Court where he pleaded guilty to being drunk on the flight and to one charge of assault.
Thompson is due to be sentenced on June 16, two months before he is due to marry.
Thompson's defence was that he was in high spirits and looking forward to seeing his fiancée during the flight.
He argued that he had accidentally made contact with the stewardess as she walked past.
His lawyer said: "He was barely aware that he'd even touched her. Unfortunately, she got this wrong.
"What we have here is a man not intentionally making contact with the flight attendant. It wasn't nasty, it wasn't malicious, it didn't cause any trouble.
"This is not a sinister, nasty offence; it didn't put anyone at risk."
Mr Thompson had consumed alcohol on the flight and an antihistamine tablet – which may have led to impaired judgement during the May 4 flight.